We are a multidisciplinary lab directed by Ágnes Horvát of Northwestern University, researching network behavior and collective intelligence in Web-based systems.
Recent Work Spotlight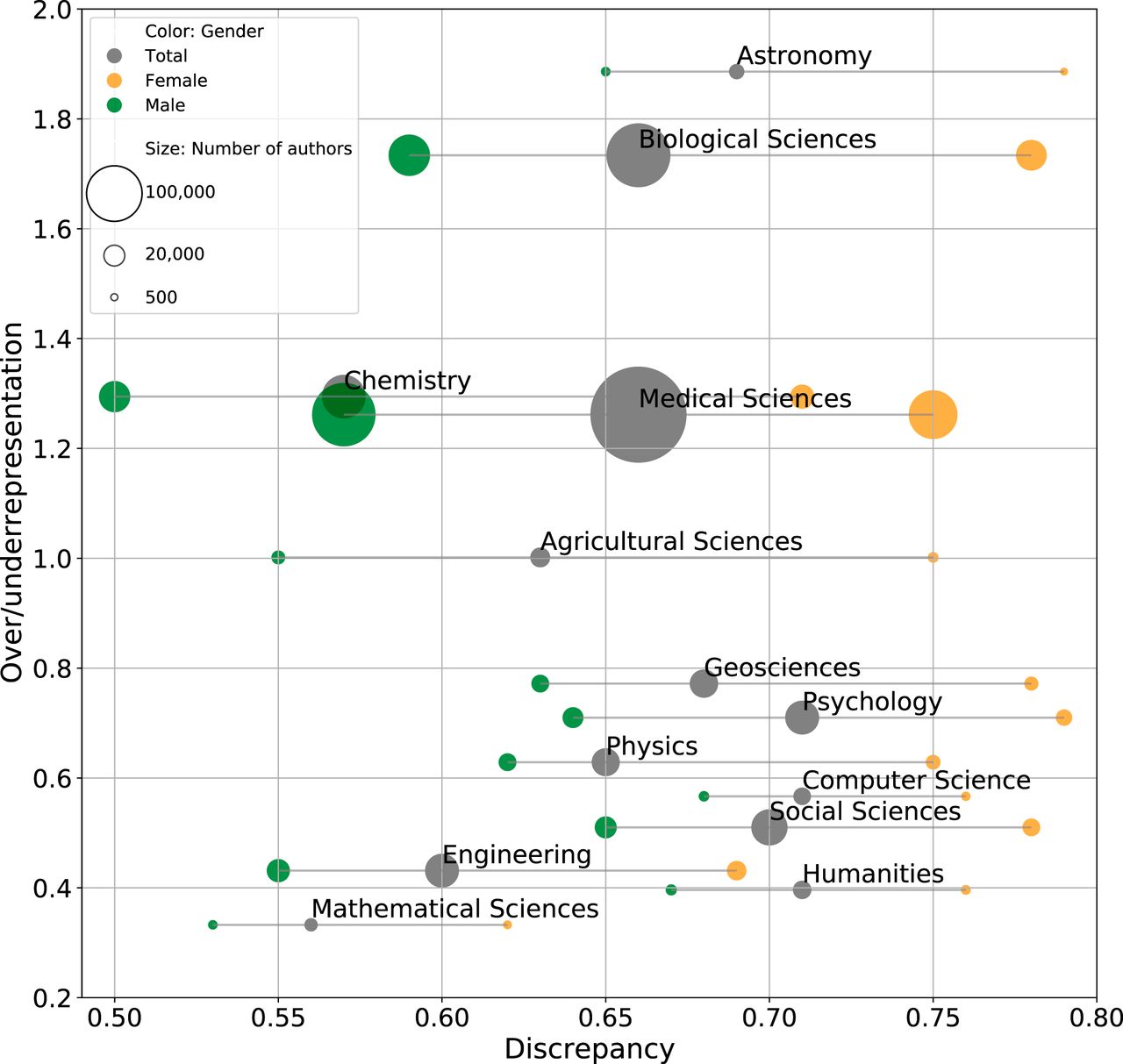 Gender inequities in the online dissemination of scholars' work


In this PNAS paper, Orsolya Vásárhelyi, Igor Zakhlebin, Stasa Milojevic, and Ágnes Horvát discuss the causes and impacts of bias in the online visibility of female scholars.
Read the Paper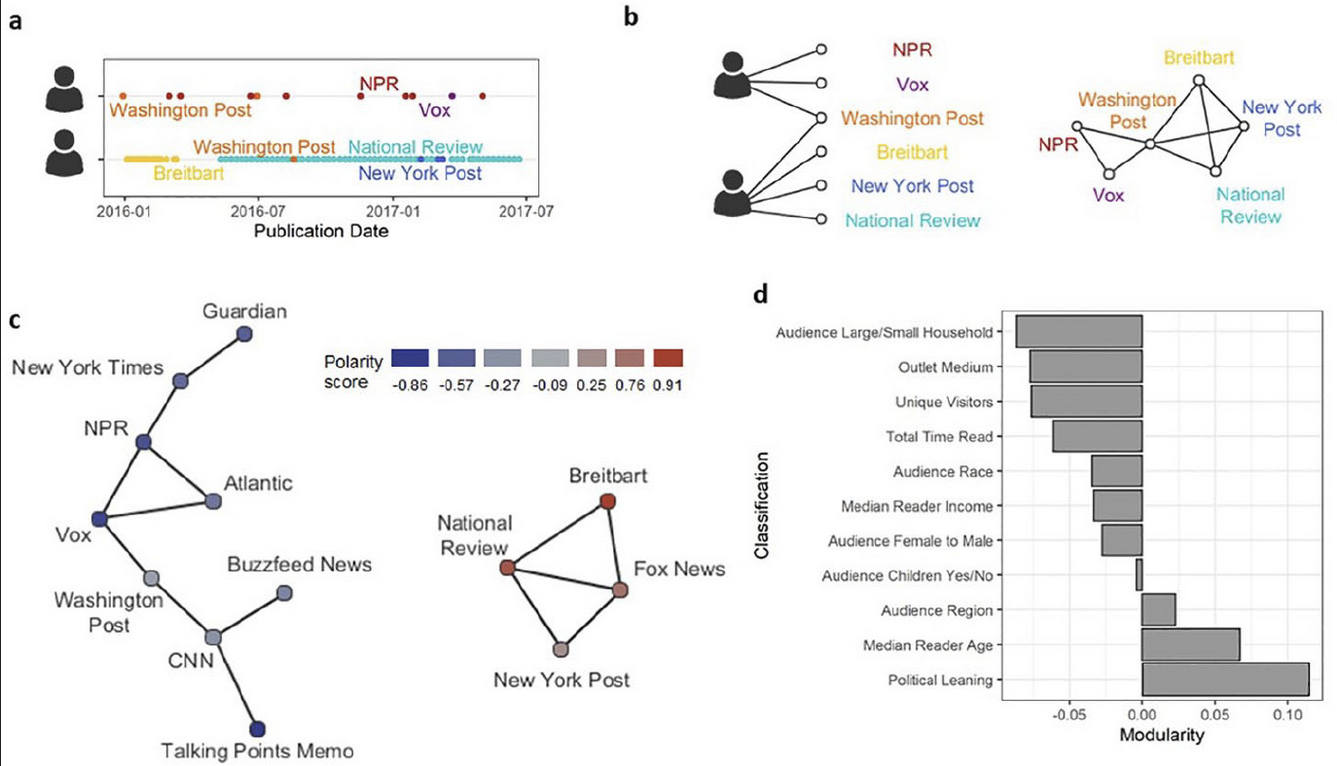 Writer movements between news outlets reflect political polarization in media
In this New Media & Society paper, Nick Hagar, Johannes Wach, and Ágnes Horvát discuss how structural factors on the production side of news media create an ecosystem shaped by political leanings.
Read the Paper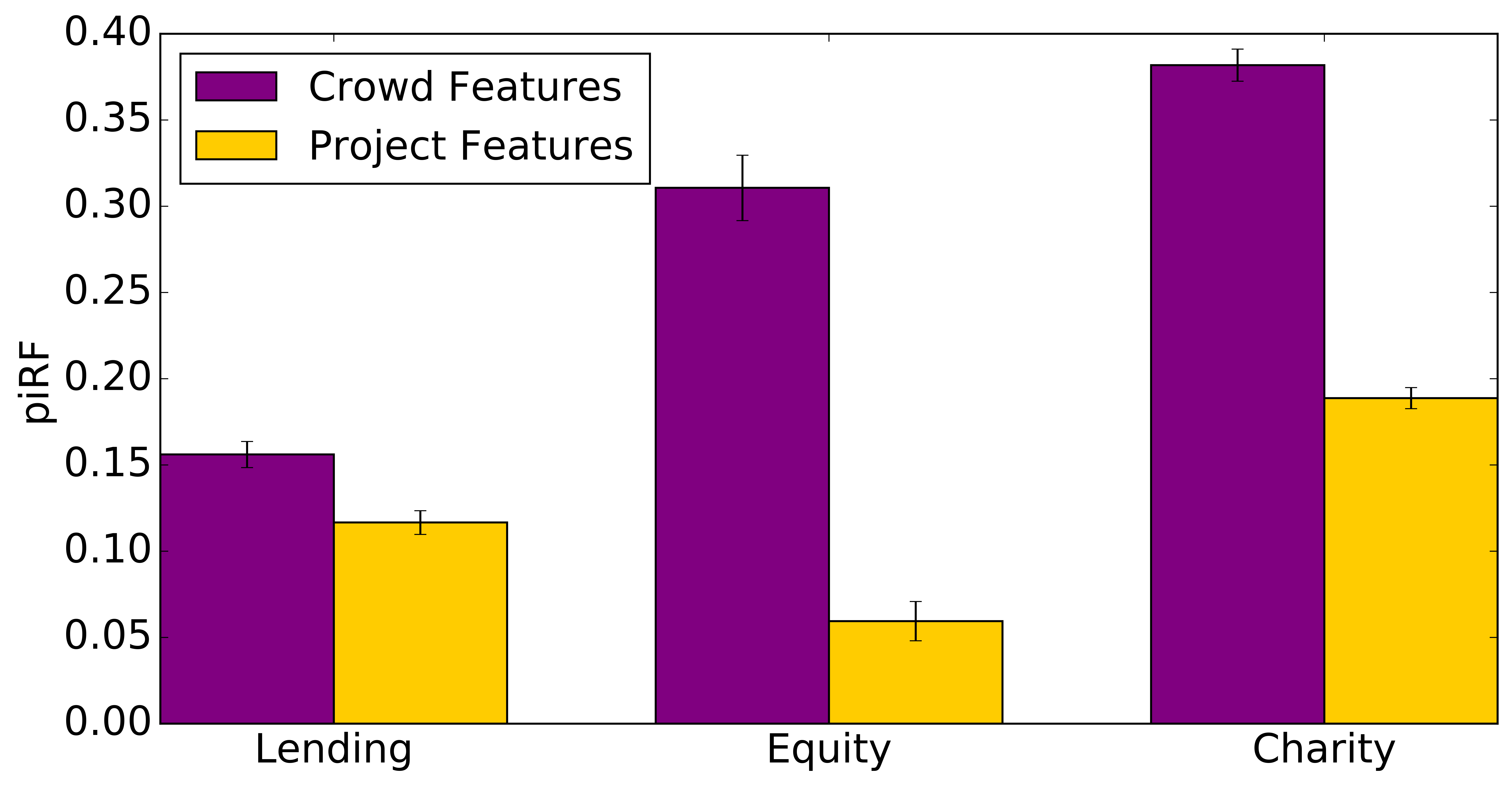 A Multi-Platform Study of Crowd Signals Associated with Successful Online Fundraising
This
CSCW 2021
paper by Henry Dambanemuya and Ágnes Horvát analyzes the behavior of crowds on online fundraising platforms.
Read the Paper
How does virtual collaboration affect team creativity? In Nature News & Views,  Emőke-Ágnes Horvát and Brian Uzzi discuss new research that explores the impact of online communication on idea generation within remote teams.
Congratulations to Henry K. Dambanemuya, who has been offered a summer '22 internship at Microsoft. He will be hosted by Mengting Wan, Fereshte Khani, and Longqi Yang at the Office of Applied Research in the Experiences and Devices Group.
Emőke-Ágnes Horvát will be presenting a talk at London School of Economics; Using Network Science and Machine Learning to Study Scientific Online Communication.
Social Media + Society paper, Birds of a Feather Flock Together Online: Digital Inequality in Social Media Repertoires by Emőke-Ágnes Horvát and Eszter Hargittai explores the differences in user bases across different social media platforms.
Emőke-Ágnes Horvát will be speaking on the subject of inequalities in online and social media communication at the following colloquium talks: Equity and quality: The case of online scholarly communication. Data Science/Computational Social Science Seminar Series. School of Information, University of Michigan;  Gender inequities in the online dissemination of scholars' work. Department of Communication and Media Research, University of Zurich;  Birds of a feather flock together online: Digital inequality in social media repertoires. Complexity Science Hub Vienna.
LINK in the News – A PNAS publication, Gender Inequities in the Online Dessemination of Scholars' Work by Orsolya Vásárhelyi, Igor Zakhlebin, Stasa Milojevic, and Emőke-Ágnes Horvát, has received press coverage for its discussion on bias in the online visibility of female scholars. [Select press coverage: EurekAlert!, Inside Higher Ed, The Science Advisory Board, Physics World, heidi.news]
LINK in the News – A New Media & Society publication, Writer Movements Between News Outlets Reflect Political Polarization in Media by Nick Hagar, Johannes Wachs and Emőke-Ágnes Horvát, has received press coverage for its analysis of how publishing patterns reflect political polarization in news media. [Select press coverage: Niskanen Center, RQ1, Der Tagesspiegel]
CSCW paper A Multi-platform Study of Crowd Signals Associated with Successful Online Fundraising by Henry K Dambanemuya and Emőke-Ágnes Horvát looks at measuring crowd signals of successful fundraising online.
LINK is excited to announce that we will be presenting a talk at the Society for Social Studies of Science 2021 Meeting :  Ontological Structures in Digital Music Platforms. Katherine O'Toole.
LINK is excited to announce that we will be presenting two papers at Networks 2021 :

Do Online Platforms Democratize Science? Gender Inequities in the Online Success of Scientists

. Orsolya Vasarhelyi, Stasa Milojevic and Emőke-Ágnes Horvát, and

Network Approach to Countering Popularity Bias in Music Recommender Systems

. Katherine O'Toole.
Congratulations to LINK's Henry Dambanemuya for being awarded the highly prestigious Presidential Fellowship! 2021 Presidential Fellowship Winners
LINK is excited to announce that we will be presenting three papers at the 7th  International Conference on Computational Social Science (IC2S2 2021):  An Experimental Study of the Effectiveness of Crowd Signals in Online Fundraising.  Henry Dambanemuya, Eunseo Choi, Darren Gergle and Emőke-Ágnes Horvát,  Analyzing Online Attention to Retracted Papers. Hao Peng, Daniel Romero and Emőke-Ágnes Horvát, and Novelty and Cultural Change in Modern Popular Music. Katherine O'Toole and  Emőke-Ágnes Horvát.
 A new paper by LINK researchers, published in the Journal of Quantitative Description: Digital Media, looks at trends in online information sharing during the early stages of the COVID-19 pandemic:  https://journalqd.org/article/view/2572/1808